PVDF Film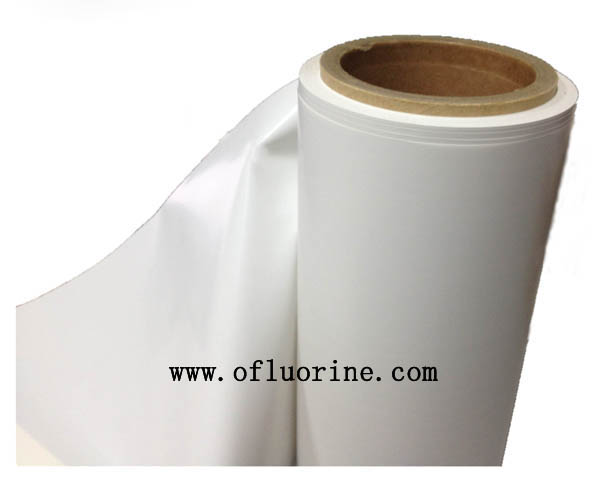 (We can also supply piezo-electric PVDF film at present.)
PF-1 PVDF film be made by our company's patent(China patent no. 201110048732.4), it is the PVDF base nanocomposite, white color and opaque, with high mechanical strength, good thermal stability, low gas/liquids permeability, fire retardant, our PVDF film can effectively separate and absorb ultraviolet, completely sunlight degradation resistance, with excellent chemical resistance and outdoor weather durability.
PF type PVDF film mainly used as surface substrate material in the solar back sheet of coating composite technology.

PF-1 PVDF films technical data sheet:
PVDF based material
Property

Unit

Standard

Value

Description
-
white color
-

Standard specific gravity

g/cm3

ISO 1183

1.83±0.02

Area coefficient

sq.m/kg

-

23±0.5

Film thickness

μm

ISO 4593

25±1

Tensile strength (MD/TD)

MPa

ASTM D882

≥30

≥30

Elongation
(MD/TD)

%

ASTM D882

≥100

≥50

Shrinkage 150℃*30min

%

ISO 11501

≦1.0

Transmission of ultraviolet ray

%

-

<1.0

Breakdown voltage

KV/mm

ASTM D149

≥110

Wet and heat ageing resistance

-

GB/T1 3448

No discoloration, no embrittlement
Packing: paper or plastic axis, PE bag, paper box on pallets, 2000m/roll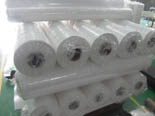 Storage: Sealing, Keep flat, No erecting, No pressing